About the trustees
Geoffrey Bedford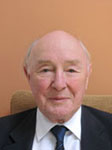 Geoffrey M Bedford practised law in Leeds for 35 years and was Christine Brown's brother-in-law. It was Geoffrey who advised Christine to create the Charity as a way of maintaining her love for music and continuing her name in perpetuity.
The legal advice he is able to bring to the Trust is much appreciated.
These days Geoffrey enjoys spending time with his wife and family. Always a keen sportsman, he still enjoys a round of golf, weather permitting!
Hilary Garrett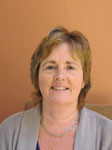 Hilary Garrett is a piano teacher with some 20 years experience. She teaches at the Froebelian school in Horsforth, Leeds as well as running a private practice at home. She was a pupil and friend of Christine Brown for many years and enjoyed attending many conferences, concerts and masterclasses with her.
Until recently, Hilary was the regional organizer for the local EPTA group (European Piano Teachers Association) and regularly holds their meetings at her house. Hosting examination sessions for the Associated Board and Trinity Guildhall on a regular basis gives her wide access to musically talented children from across the region.
Andy Heron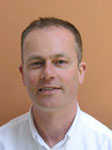 After his initial employment as a solicitor Andy Heron has worked since 1997 as a French and German teacher in both Independent and State schools in North Yorkshire. A proficient pianist, Andy soon found himself in great demand as an accompanist at school concerts. This led him to take up piano lessons with Christine Brown, whose encouragement and inspiration gave him the confidence to take a performer's diploma.
Andy has continued to have piano lessons after Christine's death and he thanks Christine for re-awakening his love of music.
Peter Maslin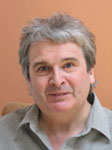 Born in Cheltenham, Peter Maslin was a member of the NYO of GB from the age of 12 before going on to study at the RNCM and RCM with Yossi Zivoni and Raymond Cohen.
He freelanced with the London and BBC orchestras and has been the Co-Leader of the Orchestra of Opera North for many years, also performing in concerto and chamber music concerts. Both his daughters studied with Christine.
Cathy Starling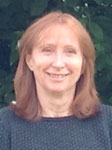 Cathy is passionate about children learning music in any form. She has been on the committee of the Harrogate Competitive Festival for nearly 20 years, which has been an opportunity to see some very talented children from around the Yorkshire area. For some of that time she was the piano representative when she liaised closely with Christine.   Cathy has also helped with The Leeds Piano Competition as a volunteer.
Her three daughters were all taught by Christine, both piano and violin and in Chamber groups. This meant a lot of time together at concerts and competitions, and led to an understanding of Christine's great gift for teaching music.
Sally Rose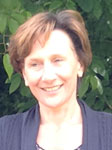 Sally was born in Leeds and is from a non-musical background. She has two daughters who were heavily involved in musical activities in and around the Leeds area. She is therefore aware of the long term practical and financial commitment in furthering the experience and education of young musicians.
Whilst her daughters were at school Sally was a long lasting committee member and later treasurer for a large local youth orchestra, raising funds to help supply bursaries, equipment and travel expenses for its members.
Both her daughters were taught by Christine Brown. Sally has very fond memories of lessons, trips to various masterclasses, competitions and concerts.
Lynne Staveley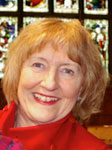 Lynne was born and brought up in Leeds. She has played piano since the age of 7, and has been involved in many aspects of music making in the city, from Music Centres, schools' groups, orchestras and various choirs, to performing with a steel band at the West Indian Carnival.
Lynne was Head of German at Leeds Girls' High School, then Deputy Head of Queen Margaret 's School, York, and of Wakefield Girls ' High. She retired as headteacher of St Mary's C of E School in Belford, Northumberland, and is now based in Headingley. She teaches piano privately, and serves on the committee of the Friends of the Leeds International Pianoforte Competition.
Lynne met Christine Brown through membership of EPTA (the European Piano Teachers' Association) and as a neighbour in Roundhay. She very much admired and respected her as a senior colleague in the musical world.